We believe that God is present and at work in the world.
When we talk about mission, it is not so much about us taking the message of Jesus to others in word and deed (even though we are commanded to in the great commission), but rather we are already sent…connecting with what God is already doing in the lives of people in every community…both in Australia and around the world.
Chapel Hill UC has a number of local and overseas connections. it is our hope that as we partner God that many people will experience a little bit of heaven in the here and now. Below are our local connections.
RI in Schools
Young people are close to our heart at Chapel Hill UC. It is our hope that many young people in the suburbs around Chapel Hill (Kenmore, Fig Tree Pocket, Brookfield) will have the opportunity to engage the life-changing message of hope found in Jesus. In Queensland we have the privilege to go into schools and share Jesus with children. We have a number of RI teachers who give freely of their time each week of the school term to help introduce and connect children with Jesus. It is amazing how many people remember their journey with Jesus starting through RI. Maybe you are the one to help the next story!
From th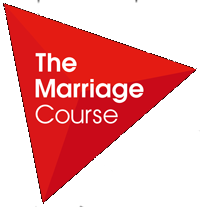 e developers of the Alpha Course, the Marriage Course is for couples who wish to enrich their life together.  The course is very practical, giving any married couple the tools to build a strong and healthy marriage that lasts a lifetime.
Over seven evenings spent together (including a candlelit dinner at a table for two), couples watch some entertaining video presentations about important issues that can get swept under the carpet in the rush of daily life, and they have opportunities to talk together privately about how to handle these issues in their own marriage
Topics covered include:
Recognising each other's needs
Learning to communicate effectively
Resolving conflict
Healing past hurt
Knowing how to make each other feel loved
Relating to parents and in-laws
Good sex
Making time for each other
Having fun together
Privacy as a couple is always respected. There is no group discussion and no requirement to disclose anything about your relationship to anyone else.
For more information, explore the course website at marriageandparenting.org.au